3 Things To Know In Todays Market Thru The Eyes Of A Realtor
I have had the pleasure of working a few deals this past season, and as we roll into May, I thought it might be good for me to get on here and explain what I am seeing out here, so that it's not as big of a surprise when you experience it too. The idea here is there are some myths out there about real estate, that may be, how do I say, more accurate in other markets.
1.) Closing costs. It used to be that we would get all of our closing costs paid for (3% for FHA, 2% for VA, and 2% for conventional). This has changed. You can expect a counter in this area, and might only be getting 1 1/2% towards your closing costs, or 2% FHA. Don't expect the seller is going to pay it like they had been. When the market was worse, e.g. tons of inventory, mostly short sales and foreclosures, we could get closing costs all day long. Now the seller's are a little more stingy with it, and I'll explain more a little later.
2.) Multiple offers on homes under 200K. Interest rates are still super low, meaning purchase power is extremely high. Tons of activity for homes priced right and move in ready. If you are buying a home 200K or less, expect a battle. I mean, if you wait until the weekend to look at homes that hit the market on Tuesday, chances are they are gone. Also, don't expect to get the deal by coming in at 195K and 3% concessions. Not happening in today's market. Mostly because inventory is a little low, but also because these sellers finally have some equity in their homes, but maybe not enough to sell it that low.
3.) Appraisers are penalized for coming with too high of a valuation, but not penalized for coming in too low for the valuation. What does that mean? Well, if you are listed at say 150K, and you get multiple offers in, maybe drive up the price a bit, don't expect the appraiser to get up to the offer price. Heck, you might not even expect them to come in at list price. I had seen on a couple of appraisals lately they are calling this a declining market, meaning that the values are going down. I don't see that at all in the field. Sure we had a few slow months prior to Feb, but things are still full throttle in the market right now.
For more information or insight, please email or call and good luck out there.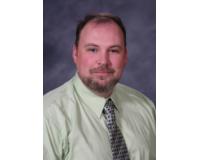 Author:
Stephen Cotton
Phone:
623-236-5843
Dated:
April 29th 2015
Views:
605
About Stephen: ...