5 Tips For Staying Cool When Its Triple Digits Outside
by Rae Goepfert, Realtor, CMRS

We live in Arizona, by choice. It is not uncommon that people from other states ask me, "why would you want to live in that heat?" I usually reply, "that's what air conditioning is for!"
The truth is Arizona is beautiful and the heat only lasts a few months. The rest of the year weather is perfect and envied by those who question our decision to live here. So, with that said I would like to share with you some of the ways we stay cool when it feels like "a million degrees" outside.
Photo by Rae Goepfert

•Check Your Attic Insulation
Escaping the summer heat, for us, began with adding insulation and a radiant barrier in our attic. When we did our home inspection during the purchase process, they advised us that the attic insulation was thin, probably since the home was built, and inefficient. Adding extra insulation helped, but we saw a real difference in our utility bills when we had an insulative radiant barrier added. Be sure to hire a professional and save your receipts, you may qualify for energy credits (check with your tax person). If you are not sure where to find qualified vendors, ask your Realtor if they offer a free Concierge service (we do).
•Raise the Thermostat
Adjusting the thermostat can help you save on utility bills. According to Energy.gov, by adjusting the temperature you can save as much as 1% for each degree if the period is set for 8 hours or longer. This can add up to 10-15% savings per year. We keep our temperature a bit warmer in summer than most homes, a cool 82 degrees, but the savings are evident when the utility company sends out the neighborhood report and we are in the "great" range, which is shown at nearly half the usage as our neighbors.
•Plan Your Workouts
We all know that exercise is important for good health. Don't let the rising temperatures keep you from an early morning or late evening walk. Walking is good for mental and physical well-being. Beat the heat by getting out before 8 a.m., or after 8 p.m. . Wear cool clothing and remember to stay hydrated.
We like to walk our dogs, they love us for it, but we take precaution to protect their feet from hot sidewalks. If it is too hot, we either wait until it cools or I put boots on them. Remember, dogs don't sweat so if it's too hot for you it's definitely too hot for them.
•Plan Your Shopping
Just as you plan your workouts, plan your shopping to avoid the hottest part of the day. By shopping before the temperatures rise, you avoid the risk of melting ice cream or spoiled meat and produce. Using insulated shopping bags may help, just be sure not to leave them in your hot car and turn them into an oven. I like to put frozen cubies in mine before I start shopping.
•Go See a Movie
Why not enjoy a little bit of entertainment and let someone else pay for the A/C? Our local theaters keep it cool enough I usually have to take a sweater. And, on the off chance that their A/C is broken (yes, it happens), hang out and watch the movie, if you can… it's usually good for a movie pass!
On a side note, you may see me occasionally out in the heat letting my neighbors know of a home that just sold in the neighborhood, or inviting them to an open house. Forgive me if I don't pause too long, I'm on a mission and may have a cold drink waiting a few doors down.
I hope you found this helpful. Please feel free to comment or share.
Search the MLS free at www.rae.new-homesphoenix.com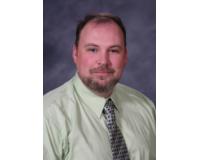 Author:
Stephen Cotton
Phone:
623-236-5843
Dated:
August 10th 2015
Views:
353
About Stephen: ...