500 Credit Score And You Wanna Buy A Home No Problem
I am pleased to announce that we have partnered up with a lender that can loan on buyers with a 500 credit score or higher. It's ridiculously low. So many times lenders can't loan unless you have a 620 or a 640, some say 580, but never have I heard 501 gets you a home loan!
What's the catch? You would need 10% of the purchase price for a down payment. They will loan at 90% the value of the home.

This is where we have to take a step back and talk about all (or most) of the loan products. Most lenders can do a loan with 3.5% down (FHA) if your credit score is 620 or 640. VA loans with a 0% down program require something similar for a score, along with a letter of eligibility. There are 0% or .5% down grant products, that require a 620 or 640 and have an income qualification. There's also a LIFT program that will match contributions dollar for dollar up to 7500. A very neat product because if you can get the seller the contribute 3% towards your closing costs, then the LIFT program will match on that closing cost assistance and help you for your down payment
Then there's the USDA loan of 0%. Have to be qualified by location.
Then the good old 3% to 20% down Conventional.
I can go into depth about each of these products if you'd like. I'm a realtor and not a licensed lender so it should be known that most lenders can do some of these, but not all lenders can do all of these, and they all have their own parameters for credit score qualifications.
But of all of these lenders I have met through my years in this business, this is the first lender I have met that can do a loan with a 500 credit score, and if there were others, then they did a poor job of marketing that product to me. :(
So let's get started! Let's get you into a home! Email me at sjcotton44@gmail.com or thecottongrouprealty@gmail.com and we will get the conversation started.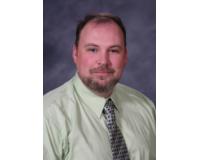 Author:
Stephen Cotton
Phone:
623-236-5843
Dated:
February 13th 2016
Views:
561
About Stephen: ...