Are Canadians Going To Sell Their AZ Homes This Spring
1 US Dollar = 1.33645 Canadian dollar, as of the day I wrote this, 12/1/15.
What does that mean?
It means the Canadian Dollar is a bit weaker than it was a few years ago, when Canadians were buying up properties left and right in the US, specifically in Arizona.
Weaker is bad right?
Yes, if you're looking to buy. No, if you have purchased "American" and you are ready to sell.
So what am I getting at?
I'm saying that I have a great idea that Canadians will be selling their investment properties this spring. Let's use real numbers on a real property. To protect the innocent, I'm going to show you what a home sold for, what it's worth today and what that means in Canadian Dollars from when they bought to today's value. A home in Palm Valley, Subdivision in Goodyear AZ, had a 2300 sq ft single level home sell for 180K in March of 2012. Today a similar home, about 100 sq ft smaller but also with a pool, just sold for 295K.
Not only would the seller benefit from 115K increase in price, but with the Canadian dollar being weaker, it would represent an increase of 153,691.75. Almost 40K Canadian because of the dip in their valuation. Yes, there are other closing costs, and the net isn't exactly 153,691.75 more than what they spent when buying the home, but let's agree that money was made. And in fact more money was made when you transfer it back to the Canadian dollar. Plus, don't you think it's great that someone was in position to buy a home for a great price, come down here for the winter (maybe longer) enjoy the home, and now make some serious money on it for selling it?
I have a few past Canadian clients already asking me for their home valuations when they get here in January. Do you think they will be selling?
So what is your home worth?
click here for a link to input your property address and we will work on getting you a valuation,. We will work at getting you a valuation in the first 24 hours.
Let's keep the conversation going. What are your questions? What are your thoughts? Do you think we are going to get a few more homes for sale this year than last year?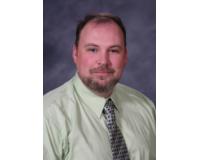 Author:
Stephen Cotton
Phone:
623-236-5843
Dated:
December 1st 2015
Views:
347
About Stephen: ...