Aug 20 2015 11584 1
Hi there... Michele here with more about real estate.
Today's (August 20, 2015) topic is how you can participate in the Real Estate market.
What should you do as a Buyer to be able to purchase the home you want, inthe time you want to? BE PREPARED!
1. Finances - Take care of the financial side of the equation first. Meet with a lender and get prequalified so that you can put an offer on a house the day it comes on the market.
2. Location - Get an idea of where you want to live. Consider driving around various neighborhoods, even at different times of the day, and weekdays vs weekends. Talk to people you see walking around; go to the community center; check on commute routes, local amenities, school ratings, if you have children. In short, narrow your search to 2 to 4 areas. Research the areas on the internet to get more info. A great source of information is the Arizona Buyer Advisory. Here's the link: https://www.aaronline.com/2013/01/buyer-advisory/
3. Find a great real estate advocate - These days over 90% of home searches begin on the internet. However, to really complete the process you'll need a licensed real estate agent (I'd be delighted to work for you). Feel comfortable interviewing various agents to find the one for you! You're going to be spending a significant amount of time with this person. They will be representing you in what is likely the most significant purchase of your life, and you'll want someone with whom you can speak frankly, and whose knowledge will help you.
4. Be decisive - Homes can, and are, going under contract quickly. Have your agent be on the lookout daily for homes for you in the areas and price range you've designated, and be prepared to go see the home THE DAY IT HITS THE MARKET!
What if I can't get to the house that day? Great question! This is a perfect differentiator when you're choosing an agent. Ask them "If I can't go see a home the day it comes on the market, will you go see it, video it and send the video to me immediately if you think it is a home I would like"?
Be prepared to put in an offer THAT DAY! Give me a call (480-734-4109) so that I can help you MAKE THAT OFFER!
Till next blog!
Michele at MKHomesAZ.com or MKHomesAZ@gmail.com
480-734-4109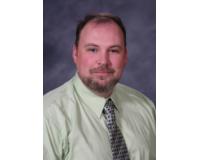 Author:
Stephen Cotton
Phone:
623-236-5843
Dated:
August 20th 2015
Views:
241
About Stephen: ...