Closing Gifts For Clients
It's probably the holiday season talking here, but I was thinking earlier today, "what make a good closing gift for a client?"
Do you go with something of a house warming present, e.g. engraved knives, Sentsy candles, tools, maybe even a home warranty? I find that the home warranty, which I've done in the past, isn't as appreciated as something tangible. And do they judge you based on the gift?

This blog is generated from one of my newer clients. I have a physical therapist that I have been working with for about a week now. We have a home under contract, and are in the inspection period. During our home shopping day(s) he mentioned how he would like to 'steal' one of those "Shoulder Work Ahead" signs for his office, as he does shoulder work for some his clients. I was thinking I could make that sign for him, with my sign guy (I gotta sign guy), and present it to him at our closing. Is that cheesy? Is it thoughtful? Will he think of me every time he sees it?
Isn't that kind of the goal with a home warming gift? Something that lasts a long time, and makes them think of you as their realtor? If that's the case then the most expensive gift I mentioned, the 1 year home warranty, would not only cost the most, but if they never use it, then it's lost anyway. And if they do use it, say to replace the garbage disposal, do they even think of you when the grind their chicken leftovers down the sink? Do you even want them to think of you when that annoying motor sound starts?
So let's hear from you out there. As a client, what would you like as closing gift from your agent. And from the agents out there, what is the best reaction you got from a closing gift? Or do you even do them? Is it a lost tradition?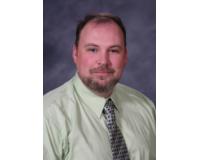 Author:
Stephen Cotton
Phone:
623-236-5843
Dated:
December 31st 2014
Views:
327
About Stephen: ...