High Heel Nightmare
Dress to impress or not?
I being a fairly new agent ,9 months to be exact, always had a misconception that women in real estate always had to dress in professional attire that included wearing high heals. Boy, was I wrong! Let me enlighten you on a very amusing experience. This blog is part 2 of My First Year In Real Estate. In part 1 I wrote about my very slow start into this new career because I had this decided to work every day from home. By God's divine intervention He made me cross paths with one of the top producers at Berkshire Hathaway. Stephen Cotton, my team leader took me in as his buys agent. I recall the first couple of weeks I came to the office, I dressed very professional, high heels and all.
On my first week as the Cottons group buyers agent, I must have showed 20 homes..... in high heels, big big mistake!!! Showing houses for male agents must be a breeze, their dressy shoes are so comfortable. All houses for sale have a lock box either on the front door or almost always on the side of the home. Here in Arizona home owners prefer gravel instead of grass, so as you can imagine walking on gravel in high heels takes lots of balance. I kept praying that I wouldn't trip in front of my clients. I actually made a funny remark to amuse them. I said "Real estate isn't as glamorous as people assume, look I have to walk on top of rocks in heels!!!". It made them laugh.
I typically never wore dressy shoes, I owned a fitness center so gym shoes were my everyday thing. Fast forward to my real estate agent days, I took a lot of practice and pain to get use to wearing heels from sun up to sun down. It only took me a week of that torture to start wearing flats. Ahhhhh flats. I realized that in order to be a good agent you must dress to be efficient especially when out touring homes. I no longer wear heels to work and that's Ok.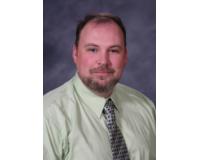 Author:
Stephen Cotton
Phone:
623-236-5843
Dated:
June 1st 2016
Views:
270
About Stephen: ...