Home Buying Tips For New Buyers
by Rae Goepfert
They say a picture is worth a thousand words, that does not always apply when looking at homes on the MLS. Property photos may not highlight the best features of a home due to poor quality, bad lighting, or poor staging. It is important to go with your agent to put an eye on the property in person. Keep in mind, whether a home is vacant or occupied, the seller's vision of the perfect home may be very different than yours. This month's blog has a few tips to help new buyers in their search for a home.

1. When looking for a home, photos do not always do the property justice. If you see a property that has features you like, get with your Agent and go take a look. You may find things you love that were not in the few photos you saw online.
2. Homeowners always decorate for their own enjoyment. This may be paint color, wallpaper, flooring or window coverings. When looking at a possible home, try to see the potential (which sometimes means looking past the purple carpet or pink paint on the walls). Try to envision your special touches on each property you are considering. If it's cosmetic, it's easy to make it your own with a little paint. Look at it as making it your own, not settling.

3. Consider features and function of a home. If you like the layout of the home and the price is right, outdated light fixtures may not be worth dismissing the possibility that it may be the right property. Remember, updates can be inexpensive. If the home, however, needs new plumbing or electrical it would be time to keep looking. Your Agent can always get a vendor to provide an estimate of costs (paint, repairs, carpet, landscaping etc)

4. Location and Price do not always go hand in hand. First time home buyers often seek to have granite counters, a pool and high end appliances in an area where pools are air filled and counter tops are laminate. While you don't want to over improve for the area you choose, you also don't want to look at homes you cannot afford. Being realistic and keeping within your level of comfort with regard to payment will ensure happy homeownership. Your first home may become a future investment property, or a springboard toward the next one.
5. Timely communication with your Agent is critical. When searching for homes, your Agent is doing their best to find homes that meet your desired features and location. Lower priced homes go very quickly, often to investors, so it is important to respond quickly and keep the lines of communication open with your Agent and Lender.
6. Once you identify a property, your Agent will submit a purchase contract (offer). Once the contract is accepted by the seller specific timelines must be met by both the Buyer and Seller. Agents need the client to respond quickly in order to protect them from breaching the contract.

First Time buyers often get overwhelmed, that is why you need to know your Agent is looking out for your interest. While they may be good, they cannot read your mind, so be responsive when your hard working agent is trying to help you find the right property. Have fun with you home search!
I hope you have found this information interesting and helpful. Please feel free to share or comment.
Search the MLS free at www.rae.new-homesphoenix.com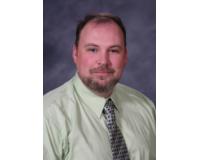 Author:
Stephen Cotton
Phone:
623-236-5843
Dated:
November 2nd 2015
Views:
235
About Stephen: ...