How To Use Your Tax Refund To Purchase A Property
Getting a refund on income tax can be an exciting time. The average tax refund in Arizona is $2,622 . You have various options when it comes to spending this money. A fantastic vacation, a big TV, and other luxuries can be on top of your list. However, considering the fact, that March is the best time to buy a house; you should consider using your tax refund to purchase a property.
Saving money for down payment is the top #1 concern for first-time buyers. Most homebuyers qualify for the 3.5% down payment program. The median price of a home in Arizona is $235,200. That means you need $8,000-$10,000 for the down payment. If you save your tax refund for 3-4 years; you can put together a nice sum to pay for your house.
Even if you have money for down payment, you can use the tax refund to pay the closing costs. For those of us, who are searching for a mortgage, you should put the tax refund into your savings account. Having money in your account can result in quick loan approval. Or payoff other debts to reduce your debt-to-income ratio which will also help you in getting approved for a mortgage loan.
Contact me for more information.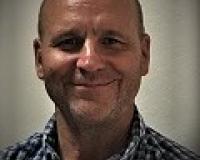 Author:
Jim Yungner
Phone:
623-745-6612
Dated:
April 5th 2018
Views:
141
About Jim: ...