Jan 2016 Real Estate Update
So as 2015 came to an end I wanted to give you guys a general knowledge update about the real estate world in Arizona.

Residential purchasing
Now that the holidays are over, you will see an influx in inventory of homes for sale. No one wanted people coming through the house with all of the presents under the tree! What this means; 1. If you are buying a home you now have more purchasing power as there are more homes to choose from. Asking for closing costs and inspection issues shouldn't be such a hassle. 2. If you are thinking about selling your home, you need to understand that the time on market is going to be higher for the next couple months, however you can keep the faith because buyers start receiving their tax returns soon for down payments!
Investing
Most of the cash has left Arizona to find new markets with opportunity. We can expect rents to start rising, mimicking interest rates (which are starting to creep up). It will always be cheaper to buy a house with great down payment assistance programs available! It is easier to qualify than you think!
Canadian purchasing has been on hold due to the price of oil dropping so low. However, if you have an inventory built, now is the time to sell!!! Just be prepared for those Great Uncle Sam taxes.
Short sales/foreclosures
If you can find a short sale or foreclosure at a reasonable price, take advantage of it! They are becoming harder to find these days as the banks are continuing to demand the rest of the mortgage! Just because it is listed at a good price doesn't mean the bank is going to accept that price, weird I know! It does seem that the process timelines have been shorter in the last quarter, there's some good news!
If you have questions or things you would like to read about email me here themcarthurteam@gmail.com
If you want to browse homes for same in the greater Phoenix valley CLICK HERE


If you have a house and want to get a FREE, no hassle valuation CLICK HERE
Want to chat? call or text me :) 602-499-0068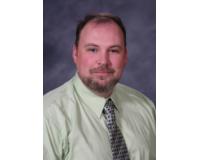 Author:
Stephen Cotton
Phone:
623-236-5843
Dated:
January 1st 2016
Views:
478
About Stephen: ...