Marathoning Realtors With A Camera
Marathoning Realtors With A Camera
When it comes time to market your home, do the pictures of your prized palace really matter? Heck ya they matter! A vast majority of people search for a home online, and guess what? They want to see what they are prospecting to buy. Pictures are so important for attracting people to click on your listing. If you have a dark, blurry, weed infested shot of your property, good luck. People will move on to the next home.
I was searching the MLS and came across a listing which had photo's which were less than impressive. If your Realtor gets out their vehicle, runs through your home with their iPhone out, like they are trying to get a paparazzi shot of Britney Spears, its time to get a new Realtor. The pictures I saw on the MLS were a blur. If the only time they have to photograph your home is on their morning jog, give us a call at The Cotton Group at Berkshire Hathaway Home Services (623-300-4750). We would be happy to actually stop running and show you how professionals do it!
You have one shot to get your pictures out there on the "ole" interweb. Once your marathon running Realtor uploads them to internet land, they are stuck there for a while. Your blurry half visible home will go out to all the major sites and that's what people will see. Sure, they can be updated, but is your salesperson going to call or click-on 1000 websites to update them? I doubt it. Are you going to do it? Wait, thats why your paying a Realtor, right? They are stuck there until the website updates itself, and that time period can really hurt your chances of successfully marketing your home.
We, The Cotton Group at Berkshire Hathaway Home Services use professional's to come in and photograph your property. They digitally enhance the colors and resolution so you have crisp, clear, attractive photos that drive internet traffic to your listing. Does it cost money? Of course, but its $150 well spent.
So be careful of the running realtor with a camera phone. If you want to sell your home quickly don't rely on paparazzi Paul to take iPhone pics and market your home. Call us, The Cotton Group of Berkshire Hathaway Home Services (623-300-4750), we are happy to slow down, take the time, and show you how professionals do it!
Go to christopher.new-homesphoenix.com to see examples of good vs bad pics. Maybe you will find your dream home? You can also text "christopher" to 480-725-3877 to download my mobile app and search pictures.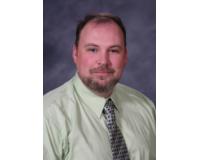 Author:
Stephen Cotton
Phone:
623-236-5843
Dated:
June 1st 2016
Views:
520
About Stephen: ...