Market Bubble Or Just Market Realization
I get this question a quite a bit. Probably once a week on average, maybe even more.
Do you think we are in a Market Bubble?
My answer typically is no, not this time. I use the rationalization that lending practices are a lot stricter or a lot more hoops you have to jump thru to get a loan. Even with a 750 credit, and 20%, it's still not as easy as it used to be.
So Are we in a Bubble? Nah.... But....what happens when the interest rates goes up? And do you think the interest rate is going to go up or down this year?
If/When the interest rate goes up 1% point, your purchase power decreases about 10%. So what that means is if you qualify for a 250K home purchase today, and there's some nice homes in that budget here in Arizona, but if you qualify for a nice 250K home today, and 6 months from now we are 1% higher than we are today, then your same qualification would be for on 225K. Same amount per month, just a smaller home, or not as nice. Is that fair? That's why we tell buyers, now is the time to buy, because if and when we get back to 6% or higher, you're not going to love the homes you can afford, like you love the ones today.
I'm not saying the market will crash, but if you had a home at 250k, and nobody can afford it and you needed to move, would you lower it to make it more attractive to buyers or would you wait for the right buyer to come along? That is a situational question and doesn't apply when it doesn't apply, however, I do believe that when interest rates go up, the market slows down, the sellers lower their prices in order to sell. Not drastically like 2006-2009 but it will have an adjustment.
And....speaking of lending practices, there's been a few 'creative' lenders out there that remind a little bit about the lending practices during our last bubble, so ask me again in 6 months, and I might have a different answer for you. ;)
I hope you found this useful and let me know if you have questions or I can help, and I'd be happy to.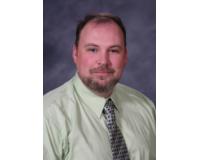 Author:
Stephen Cotton
Phone:
623-236-5843
Dated:
February 1st 2018
Views:
51
About Stephen: ...