My 1st Year In Real Estate
Let me give you a little background of my life before real estate. I was born and raised in Texas. Much of my work and career involved health and fitness industry. After many many years of owning a gym, 10 years to be exact, I felt burned out and felt I needed a career change. Someone sparked an interest in me by suggesting I become a real estate agent. I was in the transition of moving from Texas to Arizona and I felt that the opportunities would be much greater in a vastly populated area like Phoenix. I looked into it and saw how easy it was to get licensed. I knew from the beginning that starting a new career in a new state would be a challenging but I figured that my experience in owning my own business and having all the people skills needed to succeed would make it possible. Boy was I in for a rude awakening!
I got licensed in October 2015 and went through a very intense training with the brokerage I had joined. The classes were very informative and I learned a lot. The problem began when I realized that what I had learned I was not applying. My 1st mistake I made was thinking I could work from home and make up my own schedule. I stayed home for the first 3 months and I got nothing done but the laundry, the dishes and everything else that had nothing to do with real estate. Finally after researching on how to be successful in a career where more than 80% of newly licensed agents quit or simple give up, I learned that my number 1 problem was staying at home. I read that by simply going to the office everyday and developing a weekly goals and time blocking was going to be the key to my success.
Its now only been 7 months that I have been licensed and even though I haven't had many transactions, I am certain that I do posses what it takes to be successful. I have recently joined a team in which where my team leader is phenomenal in keeping his agents in track and busy all the time. It's amazing how the environment one works in will determine the productivity one reaches. Every day is a learning experience and all I can say there has never been a better time for me to be in this career.
Till next time.......
Adriana Martinez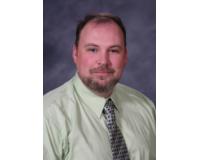 Author:
Stephen Cotton
Phone:
623-236-5843
Dated:
April 25th 2016
Views:
429
About Stephen: ...