Rental Update April 2017
Hi Folks,
Here is a rental update for April 2017. Per the Arizona Regional Multiple Listing Service Rent-Check report, the amount of rented properties has declined to 1991 for the month of April. The Median (middle of the list) Rental is $1350, and the average is $1546. Rentals compared to home sales is 1:5 so homes are selling 5 times faster than rentals are being leased. As investors continue to sell off the properties bought in the down-turn, rentals continue to become harder to find as competition increases.
The good news is many folks thinking the must rent, don't need to. They qualify for a loan, even one of the down payment grant programs, where there is very little needed to move in. In fact, it is often less expensive and easier on cash-flow than moving into a rental! Here's how: In a $1500 per month rental, you would need 1st months rent ($1500) Security Deposit ($1500) application and processing fees ($300) and then by the time you make your first mortgage payment, a second months rent ($1500) . Huh, Mike that doesn't make sense. Well, when you have a mortgage, you pay after you have lived in the home, not before, so your first payment wont be due for 30 to 60 days after you move in! so the $4,800 you would use to move into a home could be applied to buying one.
By the way, a $1500 per month home could buy a home over $200,000 (at 4.5% interest.). There are some very nice homes for $200,000. Rents at $1150 per month should be able to afford a $150,000 home. AND you get a mortgage interest deduction off your taxes, giving you more money in your pocket.

Pets, do you have pets? Have you noticed landlords do not love your pets like you do? They just don't want them, or want to make it harder for you keep them. Well, owning your own home means you can do what you want.
Rentals are available, they continue to get harder to find. Let me know and I will help find you one. It may make more sense to try and purchase. Call me and lets find out.
Do you want to be a landlord? I can help you to! there is a great need for rentals and it should put $$$ in pocket. Let me show you how.
As always, AskRealtorMike.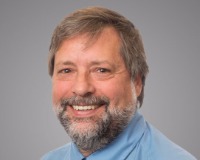 Author:
Mike Bray
Phone:
602-980-0002
Dated:
May 25th 2017
Views:
69
About Mike: ...