Roaches Using Your Home As A Vacation Property
Here in the Sonoran desert, roaches can be a nuisance, but they don't have to be. This is just a friendly reminder, if you are a homeowner trying to sell your home, showcasing your roach collection in every crevice can be counterproductive. I was showing a client her dream home just a few weeks ago, and upon entry her eyes lit up. The home "was" everything she wanted. A real winner! But not quite. After leaving the main entry way, we entered the remaining rooms, only to discover roaches had taken an Arizona vacation and brought all their family and friends. Needless to say, we did not write an offer for that property.
As a REALTOR® this is not a bad thing because it is curable and leverages the negotiation in favor of the buyer. The bad news is the homeowner will get a lowball offer with conditions attached. Most of the time, the average buyer would not even consider the property because they associate roaches with filth and nobody wants a to buy a filthy house. Would you consider buying a home for your family that has a roach problem? I would because I'm pretty sure I could get a deal on it! The downside is I would be living alone because my wife wouldn't walk through front door, let alone think about purchasing, if she knew it had bugs. Would your significant other be okay with purchasing a forever home with bugs?
Regardless of the reason for the infestation, it can be fixed. As a homeowner looking to sell, you should seriously consider shelling out the cash for a professional to help you out. I use Terminix for pest control at my home. Who do you like for pest control? Spending a few bucks on a professional could net you a full price offer and decrease your days on the market. The bottom line is most clients will lose interest and move on to the next home if they see pests. So if you want to get maximum market value and sell your home quickly, end the roach-cation and fix the problem before you list your house. Have you ever viewed a property and discovered pests? What were they? Flying squirrels, rats, snakes, spiders, people? Let us know.
Visit my website to search for roach-cation free properties!
http://www.christopher.new-homesphoenix.com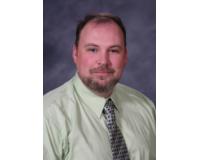 Author:
Stephen Cotton
Phone:
623-236-5843
Dated:
May 2nd 2016
Views:
467
About Stephen: ...