Solar Or No Solar
by Rae Goepfert, Realtor, CMRS
If you have considered adding solar panels to your home, like me you probably have lots of questions. In my quest for a more energy efficient home I was able to get answers to some of those questions.
We recently decided to invest in solar, and thought leasing the system would be a good way to go. It seemed like a great idea, until one of my co-workers asked if we could pre-pay the lease? I did not even know that was an option. Upon further conversation, and review of the lease we began to rethink if we made the right choice. Several things caused us to pause and do a bit more research before locking in with a solar company.
Will the Monthly Rate Stay the Same or Increase?

Each year the electric company raises its rates. We were presented with this being an average of 4%. So, when the solar representative said the "escalation" of the lease was only 2.8% it sounded like a better deal. That is until I heard about pre-paying the lease.
Energy usage fees and taxes from the utility company may change. If you decide to lease a solar system and want consistent monthly payments, be sure to research which company can offer the best program for you.
To Pay Monthly or Pre-Pay a Lease?
A typical solar lease is 20 years. With our usage our payment would have been $99-$105 per month, with a 2.8% annual escalation rate which would have made the 20 year monthly payment somewhere in the neighborhood of $145. (The difference in price was due to the system size and number of panels.)
Some solar companies offer the option to pre-pay the lease. This particular company did not have a pre-payment option so I continued my quest for a better solar solution.
What About a Warranty?
With a lease, the panels and inverter are warranted for the duration of the lease. Also, maintenance and insurance are covered. If you pre-pay the lease, the system is still warranted through the end of the lease period.
Some companies offer the option to buy out the leased system after you have leased for a minimum number of years. In the case of the first company we spoke to we could have purchased the system after 6 years at a prorated amount.
When purchasing the system the panels are warranted for an average of 20 years depending on the manufacturer. The inverter is warranted about 10 years. While you can purchase an extended warranty (ours would have been an additional $800), changes in technology could mean future replacement costs may only be $500 for the new unit. Consider how computers and their costs have changed in the past 10 years.
With a purchased system the homeowner is responsible for insurance on the panels. This may add $4 or $5 per month depending on the size of the system.
Maintenance of an owned system would be covered under warranty if it fails during the warranty period.
How Does Solar Affect the Value of A Home?
As a Realtor, I am often asked if solar panels add value to the home and how much? According to a local Real Estate Appraiser, it is challenging to put a value on solar. Solar value is similar to that of a private pool. While solar is certainly an energy saving tool, the appraised value will not necessarily be what you paid for the system.
For example, you spend $30,000 to put in a pool, it may add $10,000 to the value of your home. A solar system that costs $20,000 may add $5000-$6000 to the value of your home. The appraiser said they had not seen a value higher than $8000 for a solar system. The value of a solar system is tied to neighborhood values at the time of appraisal.
In addition, the appraiser said adding solar may void roof warranties, especially on tile roofs due to the added weight of the panels. This would be a good item to research during your home inspection.
What if the Solar System is Leased?
While there are no upfront costs to leasing a solar system, it may make it more difficult to sell your home. Just as you had to qualify for the solar lease, your buyer now has to qualify for the lease transfer. This will add to their debt to income ratio and may affect the loan process.
For FHA loans: "The Borrower must own, not lease, solar or wind energy systems for the systems to be considered eligible improvements. Leased equipment and Solar Power Purchase Agreements (SPPA) may not be financed under any FHA Title II programs."(a)
According to one lender I spoke to, the biggest issue over solar is the buyer and seller coming to terms over the solar panels. The seller may have spent $30,000 to install the solar and expects to get the same amount of return. He also said he believes the Solar Market is under served. There are not enough homes with solar to be able to get good comparables and be able to add real value to these systems.
Does Solar Really Make a Difference?
I asked homeowners in my community what they thought about solar. 47% said they leased their solar, 27% said they owned theirs. When asked if they felt solar lowered their electric bills, the results were even between yes and no. A few said adding solar dramatically reduced their bills, only one said they felt it increased their cost.
So… Solar or No Solar?
Choosing to move to renewable energy is a personal choice. We are pretty conservative with our electric, but adding solar will significantly cool down our monthly bill. While there are no current rebates for solar, we will still qualify for tax credits which are currently 30% Federal, and $1000 for the State of Arizona.
Once the choice is made, for either leasing or purchase, your solar company will take it from there. They will perform a site survey (inspecting the roof and deciding where to put the inverter), submit plans to the city and HOAs for approval, get any permits, schedule the project and "get-r-done!" Once the installation is complete, they get a final approval from the electric company and off you go… backwards (on the meter). If all goes smoothly the process will take approximately 45-60 days to complete.
(a) FHA Handbook 4000.1, Publish Date 8/26/15, p. 440
I hope you found this helpful. Please feel free to comment or share.
Search the MLS free at www.rae.new-homesphoenix.com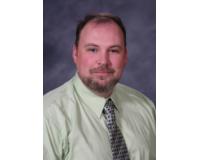 Author:
Stephen Cotton
Phone:
623-236-5843
Dated:
September 3rd 2015
Views:
717
About Stephen: ...