The 5 Senses Of Staging
The Five Senses of Home Staging
by Rae Goepfert, Realtor®, CMRS
Getting a home ready to sell is more than signing a contract. Sellers must first come to their senses and realize the home is not theirs any more. Next the seller needs to stage the home so prospective buyers can picture themselves living there. This month's blog will use the five senses to help sellers do some basic staging to prepare their home to sell and perhaps even get more bang for their buck.
Sight
You want buyers to see your home in the best possible manner. This is where less is more comes into play. Declutter, declutter, declutter! Remove oversize pieces of furniture and open seating areas to make rooms look bigger. Clear excess furniture from hallways. Put away throw rugs, table cloths, and place mats. Buyers who see rugs think there is something wrong with the flooring. It's not your house any more, put away personal items such as collectibles, photos and trophies. You will be packing anyway for your own move, if it's smaller than a football it should be packed.
Wall colors should be clean and neutral. The hot pink or dodger blue walls may be cute for the kids, but remember you want buyers to see themselves in that space and neutral colors make that easier for them. In addition, dark or bright colors to a buyer mean lots of KILZ and extra layers of paint. Why let buyers lower your negotiating power for a few coats of paint. I once saw a room that had a dark blue ceiling with glow in the dark stars, striped wall paper with a jungle border. Let's just say that removing the wallpaper was easier than keeping the ceiling blue from bleeding through the kilz.
Look up, have the kids been tossing balls or shoes on the ceiling? When was the last time you changed the filters? Are the corners dripping with cobwebs? Be sure to look at hanging light fixtures too to make sure they are not ready to crash onto the floor.
Look down, does the tile need cleaning or carpet need replacing? Have the baseboards been neglected or do you have cords hanging out of the tv stand or computer desk? Neat and clean is the key. If things look clean, the buyer won't have to wonder what is wrong with the house besides dirt. I love it when a client says "the carpet looks like it was just cleaned, the owner must really take good care of things."
Remember the outside too. Pretend you are a buyer and walk up to the front door (I know you always come in through the garage). Has the weather left your home in need of paint or would a good power wash be enough? Sweep away leaves and loose rock, wash windows and wipe down outdoor furniture. Remember the doors too, wipe off dusty security screens and doors, clean glass doors and don't forget the tracks.
The general rule of thumb is to take a good look at all surfaces inside and out. You may have lived in your home for a while, but a fresh look for prospective buyers will increase the likelihood you will receive the offers you seek.
Smell
A home that looks clean should smell clean. Buyers will turn their nose to pet odors, mold, cigarette, urine, perfumes, fish or other funky smells. It is not uncommon for buyers to stop at the front door and choose not to even look at a home because of offending odors. I had a client that couldn't leave fast enough from the stench permeating the house we went to look at. She was so put off by the smell we didn't even go into the house.
Remember odors hide in fabric and air ducts, and sometimes walls (I once had a rodent die inside the wall, yuck!). You may want to hire a professional to help clean carpets, drapes and air ducts. Ask your Realtor if they offer a free Concierge service for vendor referrals.
If you are a pet lover, remember to clean out cat boxes. For open houses, all pets and pet items should be out of site including litter boxes, pet food bowls and pet beds. While you love your furr babies, you want to eliminate any possible distractions so prospective buyers can fall in love with the house.
Sound
Close your eyes and listen to the creak as you slowly open the pantry door. Your home should not sound like a horror movie. Creaky doors, squeaky floor panels, whiny fans, banging heater motors would scare off any prospective buyer. A savvy seller will be proactive and take care of minor home repairs prior to going through a home inspection. Preparing your home to sell should not break the bank, it should help you get the best return on your investment. Talk to your Realtor to find out what the hottest selling homes have in common and where your money may be best put to use in getting it ready to sell.
Touch
While a prospective buyer is not generally going to do a white glove test in your home, they will notice dirty surfaces and fixtures. Make sure your light fixtures are not sticky. Wipe off faucets, light switches and door knobs so the buyer won't notice the sticky finger prints left over from your four year olds' afternoon snack. Clean off greasy handles and knobs on your range and oven. Check the edges of doors, drawers, cabinets and benches for splinters or peeling paint. A little attention to detail means happy buyers bringing offers.
Taste
It is uncommon for buyers and sellers to have similar taste in décor. You may have remarkable style and exquisite taste, but remember, Mr. and Mrs. Seller, this is not your house any longer. You must get your home ready for a buyer to see themselves living there. Showcasing your trophies, collections, or family photos will be for your next house. For now, pack them away and get ready for moving day!
Getting a home ready to sell does not have to be complicated. A Staging consultation is a good place to start. Staging consultants may provide a list of recommendations for things you can do yourself, or you can hire them to actually stage your home. Staging prices vary so you will want to get a quote. Be prepared to move large pieces of furniture or pack up small items before your stager arrives. You will be paying them by the hour to stage the home, not pack or move things.
I hope you found this helpful. Please feel free to comment or share.
Search the MLS free at www.rae.new-homesphoenix.com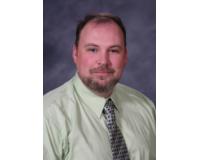 Author:
Stephen Cotton
Phone:
623-236-5843
Dated:
February 12th 2016
Views:
220
About Stephen: ...