The Epic Battle Of Rent Vs Buy Part I
I decided to break this up in a few blogs because I just finished one scenario, and this bad boy got long.
Questions and statements I get from renters all the time include, but aren't limited to:
Do I rent another year? Do I buy? I don't have the down payment to buy a home. I don't have the credit.
So I thought I'd take a blog of your time and just go over a few things that will either solidify your position on renting vs buying, or maybe create some internal dialogue about making a change in your idea of buying vs. renting.
Let's address some of the objections I hear first.
I don't have a down payment to buy a home.
When you rent a house, you typically need first month and last months rent, some deposits for cleaning, pets maybe, and you need to make another payment next month. Let's use some round numbers here just for illustration. First month rent (1000.00) plus Security Deposit (1000.00), Cleaning and Pet (500), and next months rent (1000) equals 3500.00, 2500.00 of which is due immediately.
If you can afford 1000/mo for rent, that's equivalent to about 150-160k home in today's market, might be different from the day you read this, but should be close. This 1000.00 includes Principle, Interest, Taxes, and Insurance. (If you pay renters insurance already, then the home owners is a wash, and you can actually afford a lot more house)
To buy a home at 150K, what do you need for a down payment? I have lenders that can get you in for 0% (if you're a veteran) .5% down if you qualify, or 3%, 3.5%, all the way up to whatever you want to put down. You might qualify for any or most of these programs. The most common one is the FHA loan with a 3.5% down payment, so let's use this as an example.
3.5% down of 150,000 is 5250.00. (But Stephen, there's also closing costs...yeah, we'll get chat about that soon) If you don't have all of that 5250.00 Good news! You can get a gift from a family member or friend to help you out with that. Or, you can save up. Whichever, the lender doesn't mind either way. ;)
I've had great success getting closing costs paid for by the seller, and if you want to know my secrets, you'll have to ask. But let's assume, I'm your Realtor, and I can get you that 3% you need for your closing costs paid for from the seller.
So let's say we buy a home for 150K, and you have to come up with 5250 at the close of escrow, about 30 days past the offer date. Let's say you close on March 5th. Your first mortgage payment isn't on March 5th, nor is it on April 1st. You don't make your first payment until May 1st.
If we rented, we are in 3500.00. If we bought we are in for 5250.00, right? Disclaimer: You do have to pay for an appraisal, and some of the time you have to pay for home inspections and termite inspections. All of those typically come up to about 700.00 bucks.
So the question is, can you make this work? If your funds are that tight that you can't come up with 6000.00 to buy a home for 150K, and you can't get a 'gift' from a family member or friend, then Rent probably wins this battle. If you can get some help or have the money to buy the home, do you buy or rent?
You buy! 1st off you get so much back off your taxes in the form of the interest that you pay, and a portion of your moving costs, and your closing costs, that would recoup your initial upfront expense within the first year, in most cases.
Here's the kicker, with rates where they are at today, you 1000/mo gets you a lot more house when you buy it, than what you can get for rent, at least in our area here in Arizona, meaning you are happier to come home, because it's a lot nicer than that home you were renting. I believe the phrase is "better quality of life" :)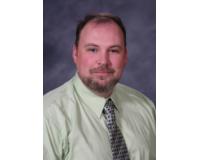 Author:
Stephen Cotton
Phone:
623-236-5843
Dated:
February 4th 2015
Views:
633
About Stephen: ...