The Truth About Zillow
We have a running joke around our busy real estate office. It goes a little something like this: Hey what's bad about Zillow for Realtors? It's always wrong; do you know what's good about Zillow for Realtors? It's always wrong. I'll explain in a moment why we think that's funny but the truth is, Zillow has arguably become an integral part of the American Home Search process. Most clients I work with have spent some time on there. After all Zillow makes potential buyers feel "empowered" by being able to search the "inventory" anonymously, without having to speak to a "salesman". So, you may find yourself asking, empowerment is a good thing, right? And the answer is yes, if you are truly getting correct information about home values and available inventory. The truth, however, is that you aren't.
What we Realtors know about Zillow is that it's not updated frequently enough and is therefore full of homes that look like their available and their not. The homebuyer is left with a false impression of the available inventory and how much their money will buy. This is why we joke that Zillow is bad for Realtors; by the time a client does engage us, their expectations can be challenging. The good news, however, is we can handle it.
What's good about Zillow for Realtors is that Zillow is simply inadequate for performing a "real" home search. Its property values are created by algorhythms, not a human being taking the time to research actual comparables and protect their client's investment. Zillow can't work with a client directly to find a home that suits their lifestyle and budget. A Realtor helps ensure that you find a home that's perfect for you at a price that's fair in the current market. (Which, by the way changes constantly). Zillow can't negotiate for you and it can't set up 7 houses for you to look at in person on a Saturday afternoon. It doesn't know which homes are upgraded and which are in desperate need of some TLC and it doesn't know what you would consider as "needing some work".
In other words, if you're thinking of looking for a home, engage a great Realtor, such as myself, sooner rather than later. I can give you access to the "real" MLS, and guide you through every aspect of the transaction from finding, financing and negotiating. I'm here for you.
One more thing buyers, the seller typically pays the buyer's agent's commission so hiring a Realtor for your home search is smart call. If you're looking to buy a home (or sell a home) in Arizona give me a call today 480-395-3119. If you're looking outside of Arizona, still give me a call, I can send you a referral to a great Realtor in your area.
Dennis Hobgood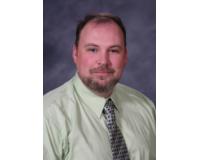 Author:
Stephen Cotton
Phone:
623-236-5843
Dated:
December 1st 2015
Views:
391
About Stephen: ...