Tips For Hiring An Agent In Arizona Phoenix
Most people buy or sell real estate once or twice in a lifetime, thus never gaining enough experience to tackle real estate projects alone. That is why it is critical to hire the right person who will assist you when buying or selling a house.
Tips for Hiring a Realtor
1. Work with an Agent Who Gives You the Accurate Price Range

Pricing a house can be tricky. Your home might be worth $300,000 when the appraisal suggests $275,00 based on the neighborhood sales records. Over-pricing can result in a delayed sale, and you may have to sell your house at a deep discount if it keeps sitting on the market for months. When working with a realtor, inquire about their current listings. Read their previous listings and compare the listing price with the final sales price. What is the percentage difference? The results will give you an overview of the agent's ability to perform a competitive price analysis for your property.
2. Verify Local Expertise

Work with a realtor who understands the local area and his competition. Inquire about a recently sold house in your area. I bet, any local expert will be aware of the sale and will also provide you the exact sales records.

3. Ask About the Timeframe

You want to work with someone who can give you quick access to listings and market data. Ask your agent, 'how much time will it take to close the deal?'. Inquire about their previous listings, and the average time it takes to close on a house.

Real estate agents are paid upon closing the deal. For the same reason, an expert realtor will know how to find and close the deal in a short timeframe.

This is it for now. Feel free to contact me for more information.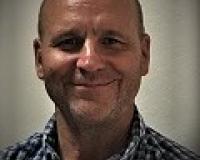 Author:
Jim Yungner
Phone:
623-745-6612
Dated:
March 11th 2018
Views:
164
About Jim: ...