Tired Of Fixing And Flipping A Home For Little Or No Profit
People that know me, know that besides being a Team Leader for a real estate team, I also fix and flip properties. Sometimes we make some good money, sometimes break even, and other times we just hope to break even. About 25 flips in the last 2 years roughly, and once in awhile the only profit we make are the commissions I make because I'm lucky enough to be an agent too.
I'm tired of that. We make homes really nice, and it doesn't seem fair that the only person not getting paid is me. I pay contractors, painters, cabinet guys, flooring, buyers agents, buyer's closing costs, the list goes on.
My plan was to flip 3 then buy 1 for me. Meaning I buy a home for a rental with the income. But if you make 10K, 20k, and 8k on flips (which is more the norm than not the norm0 then that's 38k, what can you get for 38k? Well you can buy a home around 170k with 20% down, and get rents for it. After taxes, HOA's, and other holding costs, you make about 200/mo cash flow. Meaning that the renter services your debt for you and you make gas money. Do that 4 more times in a year and that means you get up to 1000/mo cash flow. To do 4 more that means i have to flip 12 more, and I have to make money on those 12 more. It's becoming a grind, a headache, a really a day job. I didn't get into flipping to have a day job.
I have come out with an even better idea than holding a home for 200/mo profit. It is actually a pretty easy and obvious investment that I'm upset with myself for taking so long. The sad part, I can't tell you yet....but I will. ;)
I'm proving the concept right now with 3 properties and 2 other investors, I'm coaching, to get them 3 properties total too, and once this is a proven concept, I'm teaching everybody!!! And I mean everybody. I'm excited about it, but mostly I'm excited about not having to fix and flip again, unless it's a smoking deal that I can's say no to, and even then I might just wholesale it. So, what do you think? You want more information? Or do you have a smoking flip deal for me? Stay tuned....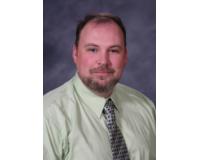 Author:
Stephen Cotton
Phone:
623-236-5843
Dated:
March 5th 2018
Views:
48
About Stephen: ...