Top 3 Reasons Not To Ignore Property Inspections
It seems like a hassle to go for a property inspection when the home appears to be in an excellent condition.
You are finalizing the deal, and now you do not want to spend money on an inspection report. However, there are good reasons to get your home inspected. The process may cost you $300-$500, but it can save you thousands of dollars in the long run.


3 Reasons to Get the House Inspected
Affordable Insurance Plan
Are you looking to save money on the home insurance premium? One way is to provide evidence that your home was built according to local housing guidelines and is safe for living in. A valid inspection report reveals the good & bad points about your new home. You know in advance, which sections require repairs and which systems are in perfect condition. Insurance companies will provide a discounted premium rate if your home is safe and secure.
Inspection Contingency Allows You to Walk Away
Mortgage lenders requires that the home should meet the safety criteria set by their firm. If inspection results are not satisfactory, you can choose to cancel the contract. The contingency clause allows you to leave the deal without losing the earnest deposit.
Thousands of Dollars Are at the Stake
Replacing the roof can cost you $20,000. Structural problems are hard to fix, and unapproved constructions can create legal trouble. When you look at the cost of the problem, it makes sense to go with a home inspection. The report will disclose any flaws or issues with the house.
Tip: Hire an experienced property inspector who can explore critical issues. Chipped paint or cracks smaller than ¼ inch are not signs of a problem.
Contact me for more information.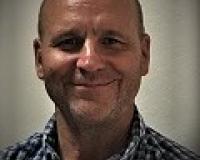 Author:
Jim Yungner
Phone:
623-745-6612
Dated:
March 13th 2018
Views:
57
About Jim: ...