Top Real Estate Questions Answers And Actions
People are typically faced with some concerns at the thought of starting their new home buying journey. Here are some of the most common questions real estate agents are usually asked. Sometimes just getting your initial questions answered can be make taking that first step a lot easier and get into your new home a lot faster.
1. How much money do I need for the down payment?
The answer is....it depends. There are several 0% down programs out there. VA Loans, USDA LOANS, Pathway to Purchase Grants, Home in 5, to name a few. Some of these have restrictions, income restrictions, location restrictions, credit score restrictions, veteran status....so it would benefit you to give us a call and see if there's any programs at 0% down you might qualify for. If you don't qualify for 0% down, you still might qualify for 3% down, 3.5% down, 5% down or higher depending on your situation and credit score. Action: Contacting us to get you with the right lender and the right loan product is key to getting you the best rates and opportunities for you home search.
2. If I qualify for a zero down payment, why do I need money for the earnest deposit?
So you are qualified for 0% down, and we are asking for 1000.00 earnest. Why is that? Well if you want the seller to take our offer seriously, then we need show them we are serious. Typically 1000.00 down shows that to them. I've had offers accepted with 500.00 down but in a market where we are asking them to cover some of our closing costs, I find that 1000.00 dollars at least gets us a counter if not an acceptance. We use that money to cover any home inspection or termite inspection costs if we don't get those costs covered or if we end up cancelling the contract as well. Our home inspectors and termite guys don't mind not getting paid until you close on the house as there's a good chance I can get the seller to cover that cost for you. Action: If you want more information on home inspections, please ask us, and we would be happy to send you a buyer's advisory and some tips on what to look for during a home inspection.
3. What if after the inspection report I want to cancel the purchase contract?
Buying a house is scary, and it's our home inspectors job to find out everything you might need to fix if you move into the home. Sometimes that list is long, and sometimes it's just flat scary. My advice is let's see if the seller will fix all those items first. Why give up on a beautiful home for something that will get fixed before you move in anyway. Doesn't hurt to ask. If you don't get what you want fixed you can cancel and get your earnest deposit back. Action: Ask us about our BINSR credit for all our clients, and you'll be surprised on what services we provide for you. :)
4. Why can't I change jobs, apply for credit cards or buy a car before of after getting a house under contract?
I bundled all these questions together because the answer is the same for all 3, not that I get all the questions in a row like this. Here's the answer: Because it will change your credit score, and your loan eligibility, and you might lose the house. Action: Stop, don't finance furniture, appliances, a car, etc...until after you close. Trust me, you'll thank me later.
5. How much do I owe you for being my realtor?
You owe me nothing, nada, zilch. I get a compensated from the seller and the listing agent. Action: Hire me! You won't regret it. :)
*Bonus. Do you have any more questions? These were just the most common so if you didn't see your question answered here contact me. Action: Email me at adriana.thecottongroup@gmail.com or call me at 602-425-7856 to schedule a free home buyer consultation. :)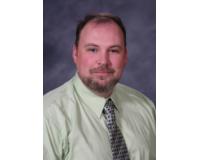 Author:
Stephen Cotton
Phone:
623-236-5843
Dated:
October 4th 2016
Views:
141
About Stephen: ...