Whats It Like Being An Agent
Viewers,
Some people may ponder, what it would be like to be an agent. I know I did! I came from a background of home remodeling so I have had experience of sorts with real estate. My father always told me to work smart, not hard! Maybe you have heard this before. Yet at the age of 30 I had been doing home remodeling and property maintenance since I was about 12! I always had the thought in the back of my mind that if I don't do something to change my career I may end up in a position where Ill never have the chance. Dont get me wrong, I love home remodeling and if that is what you enjoy doing than who am I tell tell you anything! Live your story! But for me, I wanted something different for my family and my legacy! Id love to leave behind enough real estate to my son so that he can choose to be whatever he wants to be and not worry about financial struggle hovering over his actions!
I decided to give a shout to a good friend, and now mentor Stephen Cotton, to see if I could shadow him and see what its like to be a real estate salesperson. My idea of his job before shadowing him was that his job was easy, he picks his own hours, works when he wants and gets to be with his family a lot more! I was very wrong! What I learned from him is that usually he works hard (with his mind), clients pick his hours, and he usually would love to spend more time with the family than he has time available. But, what I do notice is that the time he gets to be with his family it is genuine. He can afford to go places they love to go and see things they love to see and that is because he puts in the work that is necessary to do that.

I feel lucky to be in the position I am in and I worked very hard to get to this point! I work with an amazing team of agents and assistants in The Cotton Group at West USA Realty that really just love helping people find their home. I have followed my dream of becoming a real estate agent and my family, friends, and myself are very proud of my decision. Although so far my days are made up of early mornings and late nights I know I am doing meaningful work to help someone somewhere find there home. I really feel like it is worth it!
Right now is the time to make a change! whether it be purchasing real estate as an investment, purchasing your dream home, or just getting a home to have a roof over your head. There is no better time than now. I would love more than anything for you to use me as a tool or add me to your team so we can help you follow your dreams.
Your Forever Agent,
Joseph Siciliano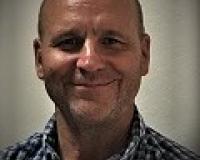 Author:
Jim Yungner
Phone:
623-745-6612
Dated:
February 7th 2018
Views:
33
About Jim: ...