Why You Should Always Get A Home Inspection Before You Buy
Why You Should Always Get A Home Inspection Before You Buy

by Rae Goepfert, Realtor, CMRS
I recently heard a startling story of what could have become disaster down the road for a new home. The person shared how a builder had used warped studs during construction. This was certainly not up to builder code. The buyer was savvy, though, and had hired a home inspector to check things along the way during construction. Fortunately, the inspector caught this potential safety issue before it was hidden behind the walls!
Why Do You Need a Home Inspection?
A home inspection is not a time for the Buyer to choose paint or measure for new curtains. This critical inspection is done by a licensed professional who will carefully inspect the home. This analysis provides information regarding safety, potential hazards and health risks. The inspection gives you information about components and systems so you have the knowledge to make a confident home purchase.
For the Seller, a home inspection can give you a competitive market edge. Informed in advance, homeowners can make necessary repairs which can often lead to a faster sale at top dollar.
What is covered in a Home Inspection?
Property inspectors will look at the outside of the home checking exterior walls, fencing, grading, patios and porches, foundations, doors and windows. They check the roof for flashing, skylights, roof coverings and drainage. Our inspector found debris from a nearby tree and let us know it may affect drainage.
Inside the home your inspection will include the attic for ventilation and insulation. Our inspection revealed inadequate insulation and exposed ducts. We used that information to ad insulation and cover the ducts.
Your inspector will check Electric outlets, switches and circuitry panels. A recent inspection revealed painted paper inadequately covering wiring to a circuit panel box where the wires should have been inside conduit. A clear safety item.
Plumbing will be checked for function and flow. That slow drain could be a hair clog, or a tree root. They will also check fixtures, pressure and the water heater. A good inspector can tell you how old (or new) the water heater is.
Of course, you will be glad to know they check the heating and cooling controls, operation and filters.
Be sure to check with your home inspector for any other items that may not be included in the basic inspection such as pools and spas, or termites.
How long is the inspection and review process?
Depending on the size of the home the inspection can last a couple of hours. The inspectors often ask the buyer to come toward the end of the inspection for a review of findings. You will usually receive a detailed report within 24 hours. Carefully review the report and have your to do list ready to discuss with your Realtor.
What about the cost of an inspection?
The cost of your inspection is minimal compared the cost of repairs that may have been covered by warranties or negotiated with Seller. Inspection prices vary depending on the size and age of the home, and whether there is a pool or spa. Your inspection company will be more than happy to review the costs with you, and many will even re-inspect at no additional charge.
Which home inspection company is right for you?
Choosing the right inspection company can save you money in the long run. Don't be afraid to ask questions. Find out what professional organizations they are members of? What is their background, are they experienced in the building industry? How much experience do they have? If you are looking at a unique or older property, make sure your inspector has experience and expertise with that type of property.
Ending with the beginning.
I began by telling you about new build homes. Remember, you can hire a home inspector to be your eyes during the construction process. This is a great way to prevent potential problems you won't be able to see when you do your final walk through. And, remember to have an inspection before your new home warranty expires, they may find things that can be corrected by the builder before it's too late.
I hope you found this helpful. Please feel free to comment below or share.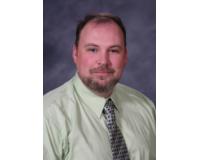 Author:
Stephen Cotton
Phone:
623-236-5843
Dated:
July 3rd 2015
Views:
484
About Stephen: ...