You Found The Perfect House Now What
When you find the right house, it's an amazing thing. You can't help but smile, and thoughts of your furniture fitting over here or over there start filling your head. I always tell my clients, when you know, you know. Real estate purchasing isn't always the easiest thing, but when you have the perfect home, it's worth it. I get a lot of questions about the whole process, so I thought I would write a short little blog about what happens next and the typical timeline. I'll add a few tidbits here and there along the way that might make more sense the 2nd time you read it. Every state is different, this one describes the process for the state of Arizona.
1.) You find the house. Hopefully you have a full time realtor working with you during this process. One that knows the contract and the process and has a great team, lender, title company, home inspectors, etc...(A lot of people have a friend or family member with a real estate license and you might be compelled to use them, but before you do, let me ask you this, "is this home purchase decision one of the biggest decisions of your life?" If yes, then would you feel comfortable giving your biggest decision into somebody that may or may not have done a lot of real estate transactions? I put it this way, let's say you need a knee operation. Would you go to your cousin's friend fresh out of med school to help them get experience, or would you go the knee specialist that has done 40 of these operations already this year? Believe me when I say, they will understand. More than likely they are freaking out that they have a contract as well. My best recommendation is to have your family member/friend 'refer' you to someone they know will take care of you. They will get some compensation and hopefully will be able to learn along the way from someone that knows what they are doing.
2.) You negotiate the price. If you love love love the home, then you're probably going to say yes to whatever they say is the price. That's fine if that's how it goes. Sometimes you come in low to see where there's any room, sometimes not. I wrote two offers today, for two different buyers. First buyer is moving in. We came in at full price and asked for no closing help. 2nd buyer is an investor, we came in 10% less than listing price but can close in one week. I hadn't heard back from either listing agent yet, but I'm confident we'll get at least one, and probably a counter on the other. Once you agree on price and other terms the inspection period starts
3.) Start the inspection not the appraisal. Some big lenders like Chase, Wells and BofA will want to run your card for the 450.00 appraisal fee once you negotiate the price, but that's not in your best interest. We have 10 days to back out of this property based on whatever you discover during your inspection period. What if after 3 days, you discover that the roof needs repair or the HVAC (air conditioner) doesn't work properly, and you decide to back out? (We wouldn't back out without giving them a shot to repair these items, refer to my What's a BINSR blog) But just for sake of argument, you want these items done, and the seller says no. Well you are within your rights to cancel. Home inspection is about 250.00 FYI. So you cancel the contract without ordering the 450.00 appraisal. You just saved 450.00. If you went with a larger lender and your Realtor didn't tell that lender not to process your card until you give them the go ahead, then you would have lost 450.00 as well., Goes back to having a great realtor with a great team again. During the inspection period you can look for things with the property, things in the neighborhood, schools, crime, etc... Anything you would want to know before buying that house.
4.) BINSR. I wrote a blog about this, so go ahead and use it as reference from here if you'd like. Short version is you found stuff in the inspection you want them to fix and the seller will tell you if they will fix them. (BINSR is submitted prior to the end of the inspection period so typically within the first 10 days)
5.) Order that appraisal. It's safe to order the appraisal at this time to see what the value of the home is thru the eyes of your lender. If you have an offer for 250K, and the lender's appraiser says it's worth 230K, that means that your lender will only lend you based on what they think it's worth. Hopefully your experienced Realtor has already prepared you for the appraisal coming in low. 3 strategies here if it comes in severely low. a.) you give up on your perfect home. b.) you counter back at appraised price via an addendum saying "I can only get financed for what it's worth" c.) You step up and come out of pocket some more money to make the seller happy if he's not going to sell at appraised price. Might get away with offering a couple grand above appraised price or you can come up to whatever you are comfortable with based on our financial situation.
5.5.) Somewhere along the way you will get a title report from your escrow officer. This will show you if there are any liens on the property and who owns the home. It's great when you get a 'clear' title because that means we are good to go. If you do get a title with some liens on it, don't fret, most of the time, they are taken care of prior to closing on your house.
6.) Appraisal is ordered and everything is fine. This is where the Realtors job, my job, is mostly done. From here on out it will be you and your lender dialoguing back and forth. "I need this paystub" "I already sent you that one" "I need it again." Things like that. ;) Along the way your Realtor will be there to help with nerves. I always tell my buyers we are going to experience at least 3 hurdles in this transaction, most of the time one of them is with the lending, maybe you have something you need to explain on your credit report or maybe your debt to income went over the threshold because you bought a truck last week (Sidenote: Don't Don't Don't buy a car when you're trying to buy a house)
7.) You're approved. Loan docs go to title. This is where you and your Realtor will do a final walk thru to make sure whatever repairs you asked for are completed. (In reference to your BINSR during the inspection period) Getting close. Getting excited.
8.) Sign your loan docs at title or anywhere else. Most title companies offer a mobile notary, where they will drive to your house to sign if you'd like. Once loan and title docs are signed, and verified by a notary, then originals go back to the lender. Lender funds the loan to the escrow company. Escrow company sends a runner out to record the note and property, and.....
9.) Congratulations! You are the proud new owner of a mortgage payment. :) (Side note: if you're paying with cash, there will be no mortgage payment)
I hope this helps. If you have any questions at all please don't hesitate to ask. I'm here to help. :) 623.236.5843 or at sjcotton44@gmail.com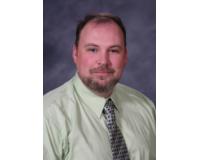 Author:
Stephen Cotton
Phone:
623-236-5843
Dated:
January 16th 2015
Views:
428
About Stephen: ...